Easily remove and store your hardtop.
Compatible with the Wrangler, Gladiator, and Bronco
3 steps to hardtop freedom...
1. Take your product quiz to get your J-BARR recommendation.
2. Purchase your J-BARR
3. Watch your install video here.
Every purchase is backed by our 60 day guarantee!
We have been at this since 2013. We are confident you will love your J-BARR. We stand behind our product and offer extended returns if it doesnt meet your standards.
As seen on TV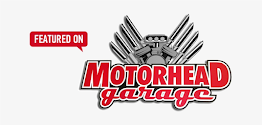 Join 1000's of other customers just like you.
★★★★★

GREAT product - everything as advertised. Works exactly as described, great videos to help installation and shipping was well done. Very pleased!
★★★★★

Very handy, and we'll built.My wife and I bought a new 2022 Jeep JLU and needed a hoist system to remove our hard top effortlessly.
★★★★★

Excellent! Easy to install. Quality materials. Glad I made the choice to go with J-BARR!
★★★★★

Hardtop removal hoistThis system has allowed me to remove my 4dr hardtop with ease. This went from a 4 person task to one that could be done alone if needed.
★★★★★

Thank you! Works great and makes it so easy to remove my hardtop
Can work in almost any space.
Your J-BARR is versatile. You just need a ceiling, some basic tools, and about 1-hour to install.
Packages range from $350-$525 depending on what you need.
Yes. Every unit comes with a full 1-year warranty.
Yes. The J-BARR can be taken with you those much need excursions.
Sure can. Check our detailed support page for more info.
It is. We have tested this rigoursly. There are no issues with long term storage with your J-BARR.
Find your perfect kit.
Follow the link below to take a short quiz to find the J-BARR kit for you.